*Roger Putnam III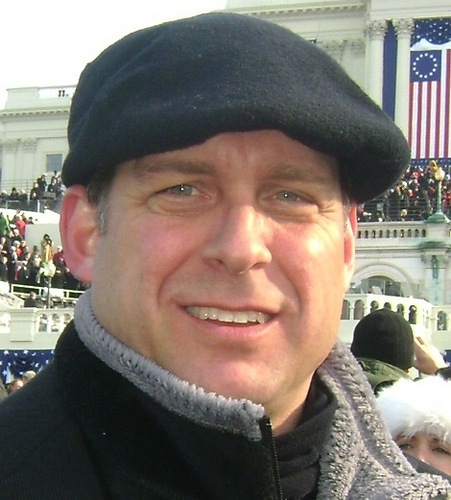 We at Friends of Wisconsin State Parks are proud to bring you another unbelievable annual calendar for your enjoyment. The FWSP calendar reminds us what an amazing resource we have in our state park system. I'd like to extend a heartfelt thanks to those who stayed up late, got up early or braved the elements to snap the perfect photographs you are about to enjoy. Our Friends submitted a record number of eye-popping photos. To view more. please visit our website at FWSP.org. I think you'll understand just how difficult was choosing the "winners."
We also would like to thank FWSP board members, staff, and those who produce Wisconsin Natural Resources magazine. Our partnership with the magazine allows us to share this fabulous calendar with tens of thousands of their subscribers.
Friends of Wisconsin State Parks is entering an exciting new year. We hosted our first annual "Our Friends summit in October to better identify what our 80 plus Friends groups around the state expect from FWSP and how we can improve our services to them. We are actively reaching out to businesses and associations who share our mission of preserving, protecting and promoting parks and trails and we are asking them to contribute financially to the effort with fantastic results.
We've established and are growing an FWSP Endowment Fund and are increasing our investments in naturalist education programs statewide.
Happy challenges remain as we seek more diversity within FWSP and the opportunity to grow our organization. Join us now for an exciting future in support of Wisconsin state parks, forests and trails.
---------------------
See the 2014 Friends of Wisconsin Calendar (Click)
Subscribe online to the Wisconsin Outdoor Magazine. (Click)
---------------------------------------------------------------------------------
Join us in 2014
Since 1996, Friends of Wisconsin State Parks has grown to over 80 local Friends groups and a general membership from across Wisconsin and beyond. These groups and individuals contribute their time, energy, and talents to preserve and protect the state properties they cherish. The dedication and enthusiasm of Friends members is crucial to the success of the state parks, forests, trails, and recreational areas now and for the future generations. Friends members are active and engaged in activities throughout the year and offer events and volunteer opportunities at properties around the state. You can support this work by joining the Friends of Wisconsin State Parks. A list of all local Friends groups can be found on the back of the 2014 calendar and here.